Jenny Luca (Chairperson)
Head of Digital Learning and Practice
Wesley College Melbourne
Jenny Luca is Head of Digital Learning and Practice at Wesley College in Melbourne. She has been a teacher for 28 years with experience across education sectors and is fascinated by the potential that exists for leveraging new technologies for learning outcomes in education today.

Jenny has been a Keynote speaker on numerous occasions and has facilitated many seminars and workshops across a range of topics. She has also been a TEDx Melbourne speaker.

Jenny writes a blog called 'Lucacept- intercepting the Web www.jennyluca.com and is forever grateful that she took the plunge and pressed the publish button on that first post!
---
Milton Chen
Senior Fellow and Executive Director Emeritus
The George Lucas Education Foundation

An authority in education innovation, Milton is at the forefront of K-12 teaching and learning as it has been transformed in the Digital Age!

As executive director of the George Lucas Educational Foundation (Edutopia), Milton was instrumental in making Edutopia.org THE premier multimedia website and online community for K-12 teachers, principals, parents, and students. With its emphasis on social learning, teacher development, and technology integration, Edutopia remains instrumental in advancing 21st-century learning skills through its unique digital-savvy approach to innovation.

Prior to his leadership role at Edutopia, Chen was the director of research at the Children's Television Workshop, where he worked on childhood touchstones such as Sesame Street. His 2010 book, Education Nation: Six Leading Edges of Innovation in our Schools, was named one of the year's 10 best education books by the American School Board Journal.
---
Anne Knock
Director Development and External Relations
Sydney Centre for Innovation in Learning
Anne commenced her career in education as a primary school teacher in the 1980s and is passionate about young people and learning. She has held leadership roles in the not-for-profit sector, working for community, educational, national and international organisations.

At Northern Beaches Christian School Anne is the Director of SCIL (Sydney Centre for Innovation in Learning). The team at SCIL seeks to 'Lead the Change', inspiring educators and leaders from across Australia and around the world to rethink learning and leadership.

In addition to this, Anne also serves on a couple of boards including Council of Educational Facility Planners (CEFPI) and Halogen Foundation.
---
Dr Michael Cowling
Senior Lecturer, Educational Technology School of Engineering & Technology, Higher Education Division
CQ University Brisbane

Dr Michael Cowling is an information technologist with a keen interest in digital technology, especially as it relates to the use of mixed reality in skills training, the changing technology culture in education. He is currently a Senior Lecturer in the School of Engineering & Technology at CQ University Australia, a partner in an OLT Innovation and Development grant and is the recipient of several CQ University Learning and Teaching awards and grants related to teaching technology along with gaining a CQ University Student Voice Commendation for his teaching practice in 2014. He regularly contributes towards media outlet, The Conversation, on Australian radio and print media on the topics of Educational Technology and Technology Ubiquity.

Dr Cowling has a passion for the practical application of technology in the classroom, with a specific focus on not just bolting technology onto a classroom setting, but instead investigating how technology can be weaved into the pedagogy of a classroom setting. Living by the mantra "pedagogy before technology", Dr Cowling will show you how to help teachers and academics to innovate and leverage with technology in order to improve student motivation and learning outcomes along with the overall education process and not view technology as just another resource that will gather dust in the corner of your classroom.
---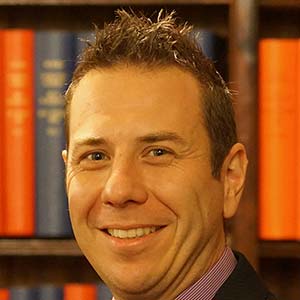 Matthew Robinson
ICT Manager
Lowanna College (VIC)

As a co-founder of the Education Technology Consortium Victoria (ETCV), Matt leads collaboration between the IT Managers and curriculum leaders driving some of Victoria most innovate School IT programs. ECTV aims to develop best practice in the delivery of IT services to improve learning and teaching.

Matt has had significant involvement in developing and sharing strategies to support schools and student learning around the 1:1/BYOD technologies around Australia. At Lowanna College he is responsible for managing one of the largest, business-grade, single-site ICT networks in the Gippsland region, rivalling local hospitals, universities and the power industry.

In 2014 Matt was in the top 3 Finalists in the 2014 Finalist Australian Government ICT Professional of the Year.
---
Cameron Nicholls
Assistant Principal
Warragul Regional College (VIC)

As Chair of the Education Technology Consortium Victoria (ETCV), Cameron Nicholls leads collaboration between the IT Managers and curriculum leaders driving some of Victoria most innovate School IT programs. ECTV aims to develop best practice in the delivery of IT services to improve learning and teaching. Cameron is currently Assistant Principal at Warragul Regional College, a rural secondary college, 100km east of Melbourne, catering for 770 students in years 7-12. With a background as a secondary school Music teacher, Cameron has worked at the intersection of technology and art for many years teaching music recording and production, including theatrical sound and lighting.

Cameron was a finalist for the Victorian Secondary Teacher of the Year in 2013, being recognised for his outstanding teaching practice and his leadership of teaching and learning practices both locally and at the system level. Of particular note was his leadership and implementation of ICT initiatives to improve student outcomes, that have been totally integrated into whole school management including student management, assessment/reporting, accountability, the provision of welfare services, community engagement strategies, and most importantly, student learning.

Cameron is also chair of the West Gippsland Trade Training Alliance (WGTTA) Pedagogy Committee, bringing together Vocational Education and Training in Schools (VETiS), with state of the art trade training equipment and video conferencing technology.
---
Leanne Edwards
Principal
Bass Valley Primary School

Leanne Edwards is the Principal of Bass Valley Primary School and winner of the Outstanding Primary Principal Award at the 2015 Victorian Education Excellence Awards. Under Leanne's leadership, Bass Valley has developed programmes around positive behaviours with a focus on student wellbeing and effective learning. Amongst them, the 'Ready, Set, Go!' programme was awarded the Gippsland Education Excellence award in 2012.
---
Sarah Asome
Learning and Curriculum Support Leader
Bentleigh West Primary School

Sarah Asome is the winner of the 2015 Victorian Education Excellence Outstanding Primary Teacher Award. She a highly experienced teacher with a passion for those who learn differently. Sarah began her career in the U.K, but has since taught in Singapore and Australia. Sarah is trained in the Multisensory Structured Language (MSL) approach and is an Associate Member of the Australian Dyslexia Association (AMADA).

Sarah appeared in "Outside The Square' a DVD used for professional development in relation to dyslexia and explicit literacy and language instruction.

In her current role at Bentleigh West Primary School in Victoria, she is involved in screening students in their first year of school and providing support, before they 'fail' using evidenced based intervention. In additional to this she profiles students and assists class teachers to set individual learning plan targets and develop the curriculum in line with current research. Sarah also provides substantial support to dyslexia support groups and neighbouring schools seeking insight into effective intervention and professional development for teachers.
---
Deborah Nicolson
Director of Programs
The Song Room

Deborah Nicolson is the Director of Programs for The Song Room. She has had overall responsibility for the planning, creative content, co-ordination, evaluation and delivery of all programs nationally as well as the support, direction and management of the programs team including Teaching Artists since its inception. Deborah possesses >30 years of experience in diverse roles in arts organisations comprising theatre, radio, television, film, and publishing. In her 14 years at The Song Room, the tenth anniversary of the Teaching Artist program was recognised with the WISE AWARD for Innovation in Education.
---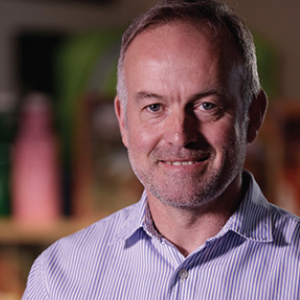 Brian Schiller
Primary teacher
Seacliff Primary School

Brian Schiller is the 2014 winner of the Prime Minister's Science Prize for Excellence in Primary School Teaching. At Seacliff Primary, he facilitates student-initiated science investigations, through which children develop numeracy, literacy, ICT and science inquiry skills. The Japanese in Science and Guided Reading programme that he initiated supports the process known as Content and Language Integrated Learning. Students use the Community of Inquiry process and employ higher order thinking skills as they take control of their learning and interact in wonder with the world around them.
---
Catherine Ford
Junior primary teacher
Cummins Area School

Catherine Ford is a junior primary teacher with over 17 years' experience. She's a recipient of the 2015 South Australian Excellence in Public Education award. Catherine's students produced a movie called Grain that was a finalist in the Education Department's New Media Awards. She is always looking for innovative ways to use technology to engage and excite her students.
Power of Narratives - Using iPads for meaningful, exciting and engaging cross-curricula learning
· Increasing engagement through movie-making, providing opportunities for team work, collaboration and student reflection.
· Designing quality learning that is student centred, sustainable and purposeful.
· Linking content with local industry.
---
Bronwyn Harcourt
Principal
Croydon Community School

Bronwyn is an innovative and ground-breaking principal – a visionary leader who unites people behind a common purpose. She is a Fellow of the Australian Council for Educational Leaders at both the Victorian and Australian levels; was a finalist in the Herald – Sun Inspiration Awards in 2012; and was the winner of the 2013 Victorian Secondary Principal of the Year. Bronwyn's goal is to provide a safe, high quality and inspiring educational environment that challenges young people to learn, especially those who would otherwise be lost to education. Her motto is "Start where they're at; move at their pace; it will take as long as it takes".
---
Shane Spence
State-wide Co-ordinator - School Wide Positive Behaviour Supports
Department of Education and Training, Victoria

Shane Spence is the Statewide Co-ordinator of School Wide Positive Behaviour Supports from the Victorian Department of Education and Training. He's an advocate for media based learning, a former teacher at Mount Evelyn SDS in Victoria and creator of meTV. He leads a team pioneering the use of Video Peer Modelling and Video Self Modelling (VSM) in schools across Victoria, to effect positive change both within classrooms and across schools. Shane's work with meTV has been acclaimed as 'the most practical application of VSM worldwide' and also been recognized as the 2012 Specialist Teacher of the Year, 2014 Victorian Teacher of the Year and nominee for Australian of the Year in 2014. He has spoken at numerous national and international conferences inspiring thousands of educators.
---
Peter Ellis
Principal - Strategic Implementation
Templestowe College

Peter Ellis is the Principal - Strategic Implementation and a significant driving force behind the growth of Templestowe College from 286 local students six years ago to an expected 1050 students in 2017. Peter has become widely known for his pioneering approach in leading alongside the school community the redesign of school practices, including the introduction of Individualised Learning Plans for all students, Entrepreneurial opportunities for students, removal of year levels, student curriculum committee, and the school wide move from Personalised learning to Individualised learning for all students. He helped create the TC Consultancy, which spreads the message that students should take control of their learning well beyond school. With the help of paid student TC consultants, Peter delivers day-long professional development programs to school leadership teams, and has helped Principals and system leaders from every state and territory in Australia, as well as New Zealand and Singapore. In 2016 Peter was also named as one of the Educator Magazines Rising Stars of education.
---
Lisa Kingman
General Manager East Coast
EdConnect Australia

Lisa Kingman has been connecting the community and businesses to schools for over 20 years across Australia. Ms Kingman is one of the most respected independent social responsibility advisors in her field in Australia. She is a founder of EdConnect in Victoria and has helped it become a national charity. Her strategic advice and facilitation skills are used by some of Australia's most successful businesses and organisations including BHPBilliton, Shell and Sportsgirl as well as Reconciliation Australia, Transport Accident Commission and others. Ms Kingman has held various panel and board roles including Optus Community Panel, BHP Billiton Trust and Chair of Courthouse Youth Arts in Geelong. Lisa has an infectious passion for education and social change.
---
Mary Cutts
Director Diverse Learning Need
Catholic Education Diocese of Parramatta

Mary Cutts, Director Diverse Learning Needs, Xavier College Llandilo, leads a multidisciplinary team, working proactively to support learning and teaching in the High Support Needs Classes in the Diocese of Parramatta. Her work focuses on personalised learning, approaching the curriculum from a life-skills perspective for students with intellectual disabilities and other complex needs. Mary guides innovative learning and teaching practices, providing students with opportunities to develop independent, adult living skills. She ensures the holistic development of each student enabling them to make connections with their world.
---
Michelle Trefler
Creative Pedagogies Specialist Teacher High Support Needs
Catholic Education Diocese of Parramatta

Michelle Trefler is a Specialist Teacher, Creative Pedagogies at Xavier College Llandilo. Michelle mentors teachers to utilise 21st Century learning tools, in the High Support Needs Classes in the Diocese of Parramatta. Her work focuses on embedding the 4C's: Creativity, Critical Thinking, Communication and Collaboration, into the curriculum. Michelle has been pivotal in integrating the NAO Robot into learning and teaching, practice. This innovative way of teaching has made a significant difference to the way each student is able to access and participate in their learning.
---
Dale Bailey
Director Collections, Research and Learning
Museum of New Zealand Te Papa Tongarewa

Dale Bailey is the Director Collections, Research and Learning with the Museum of New Zealand Te Papa Tongarewa; currently ranked #1 in the southern hemisphere and #25 globally in the 2015 Travellers' Choice Museums Awards by TripAdvisor. Under Dale, Te Papa is uplifting lifelong learning through an incubator approach, transforming education at the Museum through experimentation and 'failing fast' and creating highly interactive and digitial out-of-classroom learning experiences.
---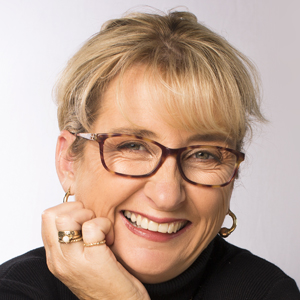 Rebecca Johnson
Award winning science teacher and author
Windaroo State School

Rebecca Johnson is an award winning author and part-time primary school science teacher; she's the recent winner of the 2015 Prime Minister's Prize for Excellence in Science Teaching in Primary Schools. With over 100 books published, her Insect Series won the 2014 Whitley Award for Best Educational Series. Her latest series, 'Juliet – Nearly a Vet' won the 2014 Wilderness Society Environment Award for Children's Literature. Rebecca has also received the 2010 Peter Doherty Award for Excellence in Science Teaching.

2015 Winner of the Prime Minister's Prize for Excellence in Science Teaching
2014 Whitley Award for Best Educational Series
2014 Wilderness Society Environment Award for Children's Literature
---
Jason Meijboom
Deputy Principal
Hilliard State School

Jason Meijboom is the Deputy Principal at Hilliard State School in Queensland, an Apple Distinguished School. In 2015, he featured in 'The Educator's 2015 Hot List'. He has previously held positions with Qld DET, supporting the rollout of a number of key strategic digital initiatives from the Smart Classrooms agenda including OneSchool and the eLearning Leaders Framework. Through effective leadership, Jason has led whole school eLearning transformation with the successful introduction of BYO mobile devices, through a model of effective preparation, planning and implementation as well as the introduction of innovation through coding, programming and robotics opportunities across the school.
​
---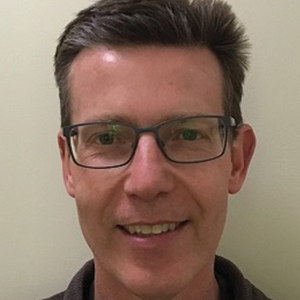 Peter Tompkins
Deputy Leader of Learning
St. Andrew's Cathedral School

Peter has a passionate interest about how we learn mathematics. He is a mathematics teacher who has had various executive roles in NSW schools to Deputy Principal level, and been a K-12 mathematics and numeracy consultant in the independent school sector. Peter has provided support to schools and professional development for teachers in ICT in Mathematics, Inquiry in Secondary Mathematics, STEM and K-2 Numeracy.
He presented at the AIS STEM Leadership Conference 2015 on the ëMí in STEM. Mathematics has been under represented in the wave of activity in STEM initiatives, and Peter argues it needs to be the starting point from which science, technology and engineering are developed as applications.
Peter has visited schools in Great Britain, Norway, Denmark, Iceland, the United States and Canada in search of best practice and innovative approaches to learning.
His current school role involves leading a team of mathematics teachers implementing and embracing the inquiry focused International Baccalaureate Middle Years Program.
​
---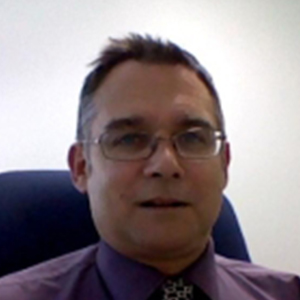 Ian Quartermaine
Project Manager (Independent Schools Digital Collaboration Network - ISDCN)
Independent Schools Queensland

Ian Quartermaine is Project Manager for the national ISDCN project for Australian Independent schools. He is based in Brisbane working for Independent Schools Queensland (ISQ). Prior to Ian's management roles at ISQ he has worked as an ICT teacher, ICT manager and ICT integrator in secondary schools in Queensland.

His education and qualifications include diplomas in Teaching & Computer Science, a Bachelor of Science (Geology), a MBA and he is a qualified PMP.

The majority of Ian's time at ISQ has been consumed with the conception, implementation and sustainability of the ISDCN project in partnership with AISNSW. The project originated from federal BEESS funding and continues to offer services to all independent schools nationally.
​
---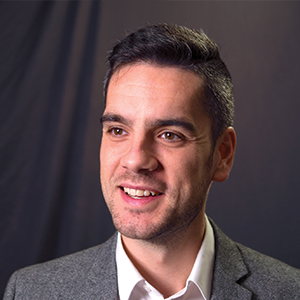 Blake Seufert
Systems Manager
McKinnon Secondary College

We all have access to fantastic educational tools, but how we implement and execute change makes all the difference. Blake works at McKinnon Secondary College and has helped take the school from a traditional pen and paper approach to a leader in cloud and collaborative technology. This experience has given Blake a passion for how quickly we can evolve the classroom. Iím driven to help schools accelerate their move to a more cloud focused, self directed educational system. Iíve been lucky enough to work with countless school groups across Australia helping them build out this vision for better learning.
​
---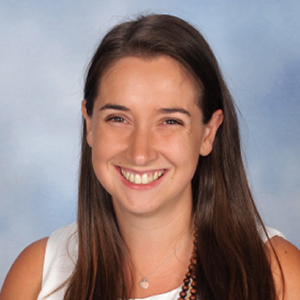 Sally Wood
Year 5/6 Teacher
Parkside Primary School

Sally is currently in her 4th year of teaching and has a passion for teaching Upper Primary students. Sally has enjoyed exploring the Digital Technology Curriculum and sharing her journey with her students and teaching peers. This year, Sally has embraced the philosophy of 'let them get on with it' and has seen her role develop into a facilitator of learning. Sally was an attendee at FutureSchools conference, Teaching Kids to Code in 2016.
​
---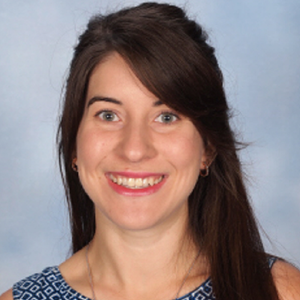 Simone Segat
Year 5/6 Teacher and Wellbeing Coordinator
Parkside Primary School

Simone is in her 7th year of teaching and has experience in teaching the Upper Primary and in leadership. Simone has always enjoyed using Digital Technologies in the classroom as it enhances student knowledge and connects them to real word experiences. It has been over the past two years that Simone has been able to let her students direct their own learning and have real ownership in what they are doing. This results in self-motivated and passionate students, what more could we want!
​
---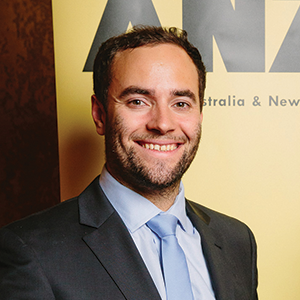 Will Egan
Co-Founder and Director and Award Winning Entrepreneur
Code the Future

Will Egan has a background in software development and online marketing. He is the Chief Marketing Officer of Ausmed Education, an award winning healthcare education provider. He co-founded Code the Future with Bec Spink, a not for profit organisation that has helped teach 1000s of kids how to code since founding in early 2015. He is a co-founder of Australiaís largest growth focussed marketing community and co-founder of online tracking software StillTracking.com. In addition to this he is an advisor to a number of high-growth Australian startups and technology focussed companies, including Social Gardenóone of Australiaís leading digital agencies.
In his capacity as co-founder and Director of Code the Future, Will will be presenting on the most engaging and effective ways to teach kids to code. As a volunteer himself (volunteering at two schools in Melbourneís west), Will will talk about the impact a software developer can have when working alongside a teacher to support them in providing computational thinking and coding education in the classroom.
​
---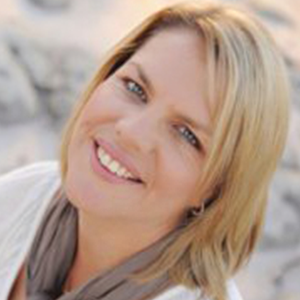 Kristen Tripet
Resource Writer reSolve: Mathematics by Inquiry
Australian Academy of Science

Kristen works as a resource writer for the reSolve: Mathematics by Inquiry Commonwealth project at the Australian Academy of Science. She began her career as a primary school teacher and worked in the classroom for ten years. Kristen then moved into consultancy, working as a mathematics education consultant with the NSW independent sector. In this role, she delivered professional learning and ran projects to build teachersí capacity in the teaching of maths from Foundation to Year 10. Kristen has worked on several state and national reference groups and advisory panels offering expert advice in mathematics education. Kristen is currently completing her Doctor of Education in mathematics education through the University of Sydney.
​
---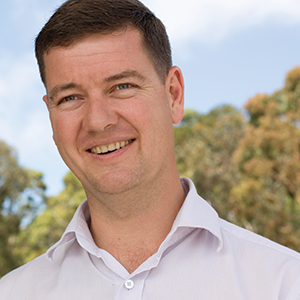 Chris Woldhuis
Student Opportunities
Northern Beaches Christian School
ICTENSW Educator of the Year 2016

Chris is an enthusiastic educator, passionate about helping students to be their best. As part of the Senior Leadership Team at Northern Beaches Christian School, Chrisí role is to lead the Student Opportunities program. He oversees the development of a student and staff passion-driven camp program. Through his interests in Media and Production, he has developed strong student-based Media and Production teams and is growing more teams under an entrepreneurial model.
With a background of over 25 years in technology education, Chris is enthusiastic about the expanding potential of technology to enhance learning. He is an Adobe Educational Leader, and a Google Certified Innovator and was awarded the NSW ICT Educator of the Year for 2016.
​
---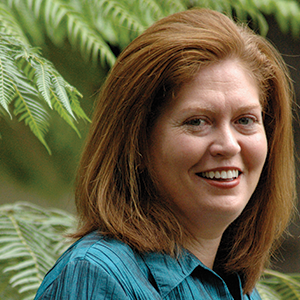 Kellie Britnell
Senior Education Advisor
Office of the Children's eSafety Commissioner

Kellie is a Senior Education Advisor for the Office of the Childrenís eSafety Commissioner. With over 25 years in education, she is responsible for developing, implementing and managing national eSafety related training programs and resources for many audiences, including sporting and community groups, indigenous, corporates, tertiary students and law enforcement. Kellie provides strategic advice on new and emerging technology trends related to the governmentís eSafety responsibilities and was instrumental in the programme design of the Officeís technology facilitated abuse workshops. Kellie is a highly experienced and expert presenter in the field of wellbeing, cybersafety, privacy awareness and digital citizenship.
​
---
Katrina Falkner
Acting Deputy Executive Dean - Faculty of Engineering, Computer and Mathematical Sciences
The University of Adelaide

Associate Professor Katrina Falkner is Head of School at the School of Computer Science, The University of Adelaide. Katrina is Lead Project Coordinator of the CSER Digital Technologies Education Program, and is Founder and Director of the CSER Group, leading research into Computer Science Education and Computational Thinking. Katrina also leads the Modelling and Analysis program in the Centre for Distributed and Intelligent Technologies, a collaborative research effort with DST Group. Katrinaís research efforts have together attracted in excess of $11 million in government and industry research funding.
Katrina is the winner of multiple teaching and educational leadership awards, including an Australian Learning and Teaching Council Citation, and the 2016 Australian Council for Computers in Education and Australian Computer Society Leader of the Year award. Katrina is the Chair of the ACM Special Interest Group for Computer Science Education Australasia, and Vice Present for the Australian Council of Deans in ICT.
​
---
Michael Ha
E-Learning Leader
Newington College (NSW)

Michael is the eLearning Leader at Newington College, a leading Independent School in Sydney, Australia. His current role includes being a committee member of AISNSW Digital Technologies & STEM Symposium, a Google for Education Certified Innovator & Trainer, a Microsoft Innovative Educator Expert & Trainer, an Adobe Campus Leader, and the founder of ëTeach Tech Playí web-show & conference. Previously, Michael was on the Committee of Management of Digital Learning & Teaching Victoria, and he founded EdCamp Melbourne, a free un-conference devoted to advancing best practices in K-12 education and professional development. Michael has a passion in understanding and implementing essential educational technology strategies that teachers and students require in the twenty-first century to enhance learning outcomes. He actively promotes shifting the focus from valuing right answers as the purpose for learning to knowing how to behave when we donít know answers; to encourage curiosity, questioning, problem solving, and wonderment.
​
---
Mary-Lou O'Brien
Chief Digital Officer
Melbourne Girls Grammar

Mary-Lou has had a very varied background that includes being one of Australia's internet pioneers when she started Australia's first online retail business in 1998. She then moved into education after obtaining a Masters in eBusiness and Communication and a Diploma in Vocational Education and Training. Mary-Lou has worked at Swinburne University as an eLearning Leader for the School of Business, a Course Convenor and lecturer of eMarketing, eCommerce, Change Management and eBusiness Systems. She moved to Melbourne Girls Grammar in 2009 to take up the role of Director of eLearning and since then, she and her team, have successfully transformed learning at MGGS by introducing online environments that extend the student's capacity to learn independently and collaboratively.

To complete the digital transformation at Melbourne Girls Grammar she has recently accepted the role of Chief Digital Officer, and whilst it will encompass what was previously eLearning, she now oversees the complete digital ecosystem to ensure it meets the School's strategic intent and to fortify Melbourne Girls Grammar's place at the leading edge of education innovation. Mary-Lou's door is always open and as a mentor to many she regularly welcomes school staff from across Australia and internationally to visit Melbourne Girls Grammar so they can witness first-hand the changes the school has undergone in recent years.
​
---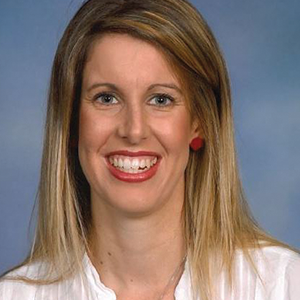 Penelope Rowe
Senior Project Offer, Digital Learning Branch
Department of Education Victorian

Penny is a Senior Project Offer in the Digital Learning Branch at the Department of Education Victorian and focuses on supporting educators with incorporating digital into teaching and learning student outcomes and engagement. She has a teaching background with a range of experience both in the classroom and leadership roles supporting and advising other educators with technology. She is passionate about supporting and assisting teachers, students and school leaders to implement technology in meaningful ways to achieve learning outcomes for the 21 century learners. Penny has worked across all year levels both primary and secondary providing assistance to teachers in eLearning roles in both the private and government sector. After joining the Digital Learning Team, DET, she has been involved in a range of projects including providing support and advice on the new Digital Technologies curriculum, creating online support and resource for schools to access, designing and facilitating online professional learning accessible to all Victorian teachers, advising schools about best practice, and the investigation of new technology such as Google apps, Office 365, Chrome-books and Windows tablets.
​
---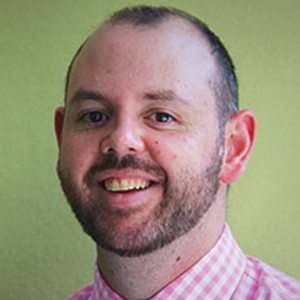 Gavin Hays
Assistant Principal
Parramatta Marist High School

Gavin has been at the forefront of the pedagogical change at Parramatta Marist, specifically in the areas of PBL, flipped learning and STEM. This has involved a number of international training opportunities within the United States, Singapore and Finland. He is an accredited PBL trainer within the New Tech Network and is recognised as a Problem Crafter by Republic Polytechnic in Singapore. He is currently undertaking a doctoral study with Erasmus University, Rotterdam.
​
---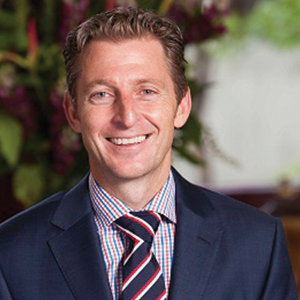 Chris McNamara
Director Program Design & Development
Melbourne Girls Grammar

Chris McNamara joined the Melbourne Girls Grammar community in 2010 and currently works as Deputy Principal: Program Design and Development. Chris has worked across Catholic, Independent and International School settings at both Primary and Secondary levels. In his four years overseas, Chris was a member of the School leadership team charged with the responsibility of opening a new International Boarding School in Pune, India before moving to Vietnam to take on the leadership of the newly opened Thao Dien Campus of the Australian International School in Ho Chi Minh City.
In his 7 years at Melbourne Girls Grammar, Chris has been instrumental in the development of the Middle Years Program and the design and implementation of the new Senior Years Program which begins rolling out in Year 9 2017. This new model for schooling leverages technology to deliver a blended learning pedagogy that provides greater levels of personalisation for students. In this new environment students will have greater levels of control, allowing them to shape their day in accordance with their academic priorities, wellbeing and physical goals.
​
---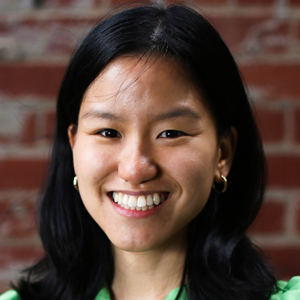 Marita Cheng
Founder and Chief Executive Officer
2Mar Robotics

2012 Young Australian of the Year Marita Cheng is dedicated to encouraging young women to pursue careers in engineering. The daughter of Chinese parents, Marita was born and raised in far north Queensland and now studies at the University of Melbourne. She founded Robogals Global in 2008 as a response to the traditionally low levels of participation by women in engineering and technology. Robogals uses fun and educational activities to teach schoolgirls about engineering and the difference that engineers make to our lives. Already Robogals has run robotics workshops for 25,000 girls across 300 schools in Australia and now has 27 chapters across Australia, the United Kingdom, the United States and Japan. For her work with Robogals, in October 2012 Marita was named one of 100 Women of Influence by The Australian Financial Review and Westpac.
Marita's career path includes studying for a Bachelor of Engineering and a Bachelor of Computer Science on a Paterson Scholarship. She has a Nancy Fairfax Churchill Fellowship, an International Youth Foundation YouthActionNet Fellowship and an Anita Borg Change Agent Award. A former panellist on ABC TV's New Inventors, Marita serves as a Board Member for the Foundation for Young Australians.
Marita stepped down as the Executive Director of Robogals at the end of 2012 in order to start 2Mar Robotics, creating robots that will take care of many everyday and mundane tasks, including robotic arms for wheelchair users. In 2013, 2Mar Robotics swept the fifth annual Tech23 awards, winning top honours - the Innovation Excellence Award - in addition to four other awards. Marita continues to serve as a Board Member for Robogals and mentors the new CEO, and remains dedicated to changing the way that girls view their capacity to contribute to engineering and technology.
​
---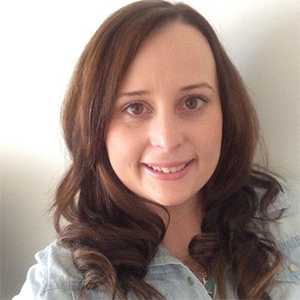 Bec Spink
Assistant Principal
Aitken Creek Primary School ;
Cofounder & Director of Code the Future and Committee Member
Digital Learning and Teaching Victoria

Bec Spink is an Assistant Principal at Aitken Creek Primary School in the northern suburbs of Melbourne, Australia. Bec has a Master of Education specialising in Knowledge Networks and Digital Innovation. In 2013 Bec was awarded the Victorian Department of Education and Training Education Excellence Award for Primary Teacher of the Year for outstanding contributions and dedication towards leading classroom innovation.
Bec is a co-founder and Director of Code the Future (codefuture.org). A non-profit organisation that connects schools and teachers with the technology industry to support the learning and teaching of computer science in schools.
Bec is a contemporary educator, leader and speaker having presented at conferences and events both nationally and internationally. A believer in continuous learning and sharing, Bec writes a blog, becspink.com, sharing, reflecting, supporting and advocating for the next wave of change in schools.
​
---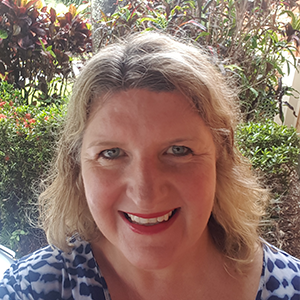 Leanne Robertson
Program Director
Education Services Australia (ESA)

Leanne has led educational resource development and research projects for over fourteen years. Leanne first became interested in digital technologies in the 90s while teaching in a primary school in rural New Zealand. Leanne was involved in the development of New Zealandís Information Technology Roadshow before moving to Australia where she completed her Masters in IT in education and worked on numerous projects for The Learning Federation, Curriculum Corporation and ESA.
​
---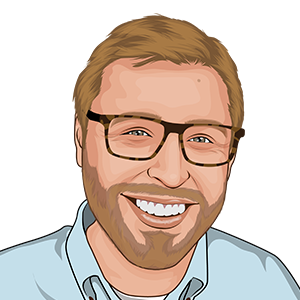 Kieran Nolan
Educational Technologist
Wooranna Park Primary School

Kieran Nolan is the Educational Technologist from Wooranna Park Primary School, a school that positions itself on the same level as Disneyland for excitement and activity. Kieran has taken Wooranna to the virtual currency age with the introduction of bitcoin and introduced an enigma portal to enable virtual reality learning. Hear from him on how to tap into opportunities from Minecraft to enrich the lives of autistic students.
​
---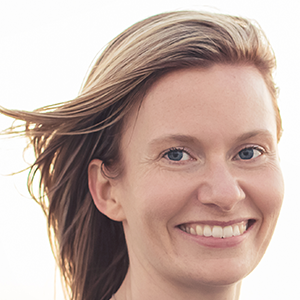 Clare Crew
Early Childhood Educator
Thriving Children

Clare Crew is an Early Childhood and Special Education Teacher. Through 'Thriving Children', she empowers parents and teachers with real-life strategies for supporting children's success. Learn from Clare about early brain development and its connection to a child's physical development. Discover how you can adopt a Neurodevelopmental approach to learning, helping students to reach their full potential.
​
---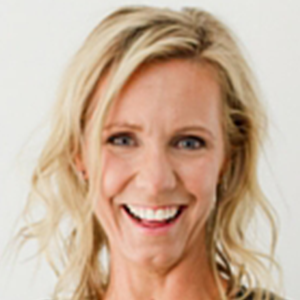 Dr Kristy Goodwin
Author and Thought Leader
Dr Kristy Goodwin
Dr Kristy is one of Australia's leading authorities on parenting kids in the digital age and the author of 'Raising your child in a Digital World'. Kristy is the winner of the prestigious 2005 NSW Premier's Quality Teaching Award and brings factual, practical and evidence-based information on how technology can be used with young children without derailing their development.
​
---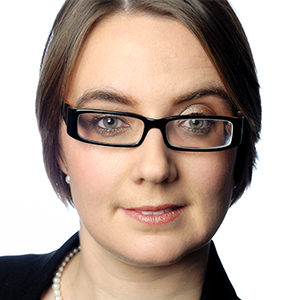 Megan Iemma
Educator and Digital Coach
Tech Coach HQ

Megan Iemma is a thought leader in the world of technology and its uses. An educator and technogeek, Megan is passionate about embracing the opportunities for technology productivity and digital literacy both in the classroom and in the corporate workforce. She is currently working at Good News Lutheran College as a Secondary Music Teacher as well as her own business.
​
---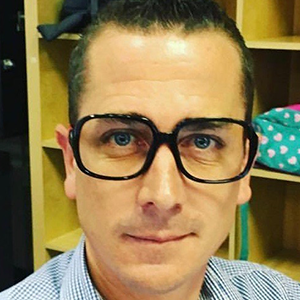 Lee Hewes
Classroom Teacher
Merrylands East Public School

Lee Hewes is an author and innovative primary school teacher from Merrylands East Public School. Lee has extensive experience applying a range of innovative methodologies in his classroom and is celebrated for his creative approach to teaching literacy and numeracy through gaming and Project Based Learning (PBL). He has been instrumental in expanding the digital borders of his classrooms through connecting them with other schools globally.
---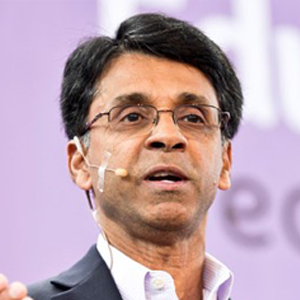 Prakash Nair
International Leader and Author in Learning Space Design
Harvard University and Fielding Nair International

Prakash Nair is a futurist, a visionary planner and a recipient of the CEFPI MacConnell Award, the highest honour for school design. Prakashís internationally acclaimed titles: ìThe language of school designî and ìBlueprint for Tomorrow - Redesigning Schools for Student Centered Learningî, have revolutionised school design across the globe. Prakash lectures the Leaders of Learning course at Harvard University. Having worked with education departments in New South Wales, Victoria, Western Australia and Tasmania, Prakash has an intimate understand of the challenges facing Australian educators. Join Prakash as he reveals how you can effectively design and adapt your learning spaces in environments shifted by technological, cultural and workspace change.
​
---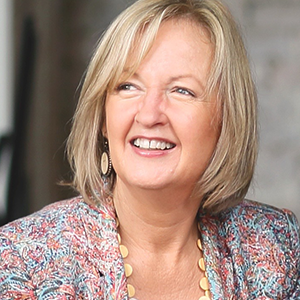 Jan Owen
AM Hon DLitt
Chief Executive Officer
Foundation for Young Australians

Jan is a highly regarded social entrepreneur, innovator, influencer and author who has spent the past 25 years growing Australia's youth, social enterprise and innovation sectors.

In 2012 she was named Australia's inaugural Australian Financial Review and Westpac Woman of Influence; in 2014 she received the Doctor of Letters (honoris causa) from the University of Sydney; and was awarded membership to the Order of Australia in 2000. She is the author of Every Childhood Lasts a Lifetime (1996) and The Future Chasers (2014).

Jan is the CEO of the Foundation for Young Australians and YLab, the global youth futures lab. Her lifelong mission is to unleash the potential of young people to lead positive change in the world.
​
---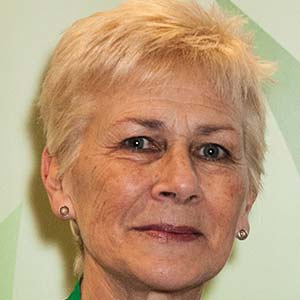 Paula Christophersen
Digital Technologies Curriculum Manager
Victorian Curriculum and Assessment Centre and APTA Dorothy Hoddinott medalist

Paula manages the VCAC Digital technologies curriculum from Foundation to Year 12. She has been actively involved as a co-writer of the Australian Curriculum: Digital Technologies, and a co-writer of the Australian Curriculum: ICT as a general capability. She has contributed to a range of educational forums that focus on Digital Technologies curriculum including the national Coding across the Curriculum project, as well as a member of the national steering group for the National Assessment Program for ICT Literacy.
Paula has been a presenter at international, national and state conferences in the field of digital technologies and ICT, and has been a co-author of senior secondary information technology textbooks.
Paula is a life member of Digital Learning and Teaching Victoria and in 2014 was awarded the Dorothy Hoddinott medal for outstanding lifetime contributions to subject associations by the Australian Professional Teachersí Association.
​
---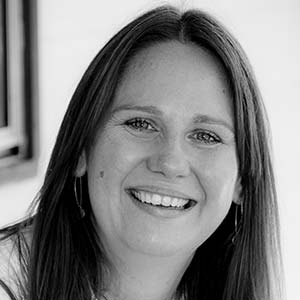 Mel Cashen
President
Digital Learning and Teaching Victoria

Mel is an Australian educator passionate about contemporary learning and students centred learning and uses technology to develop global connections, collaborate and create. Mel has taught in primary schools in regional Victoria and metropolitan Melbourne as well as London. She has also worked at Monash University as an educational designer supporting academics in improving learning and teaching.
An enthusiastic speaker, Mel has presented at conferences, webinars and schools across Australia sharing her expertise in making global connections, being a connected educator, using digital technologies and social media in schools. Mel has also mentored teachers and principals in teaching and learning in the 21st Century, building an online network and making change in schools.
While studying her Master in Educational Policy (International) Mel has travelled to London, Copenhagen, Berlin and Rwanda looking at schools and educational policy. She is passionate about changing policy to reflect the 21st century world students live in and provide equity to students.
As President of Digital Learning and Teaching Victoria, Mel works towards creating new professional learning opportunities for teachers which reflect contemporary learning and teaching pedagogies.
---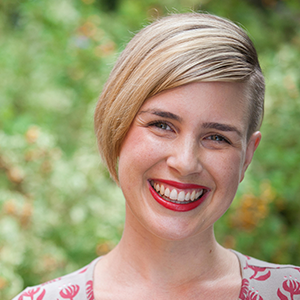 Renee Coffey
General Manager, Strategy and Policy
Australian Indigenous Education Foundation (AIEF)

Renée Coffey is Projects Director at AIEF and the author of the AIEF Compendium of best practice for achieving successful outcomes with Indigenous students in Australian Boarding Schools. She has been involved in the Australian Reconciliation movement for over fifteen years and has been a senior leader of AIEF for six. In her session Renée will share the seven 'critical success factors' from her research.
---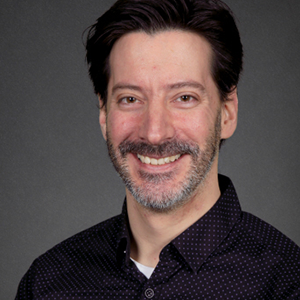 Steve Allen
Leading Teacher and VCAA Specialist - Digital Technologies
Glenroy West Primary School

Steve Allen is Leading Teacher at Glenroy West Primary School, coordinating Mathematics and Digital Technologies. He has continually pushed to support student learning and creativity through the use of technology, and has been fortunate to establish a Makerspace for students in Years 3 to 6 in 2016. Steve has been working with primary and secondary schools to enhance their understanding of the Digital Technologies curriculum, including running workshops such as DLTV's DigiCon16, and publishing units of work and supporting documentation.
​
---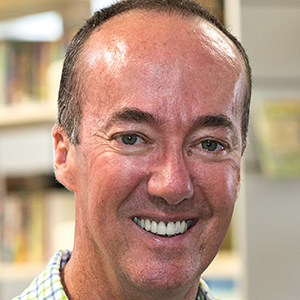 Tony Ryan
Learning Futurist, Author, Ambassador and Founder, Thinkers Keys,
School Aid and School2School

A former teacher, Tony Ryan is a learning futurist, and offers professional support to school organisations throughout the world on issues such as the future of schooling, digital pedagogies, and educator welfare.

He is the author of the Thinkers Keys, The Ripple Effect, Mindlinks, Wrapped In Living and a series of manuals and workbooks that stimulate innovative thinking in classrooms. The Thinkers Keys program has been sold and taught in at least 28 countries around the world.

In the past two decades, Tony has worked with over 1000 schools in Australia, New Zealand, Indonesia, Singapore, China, Hong Kong, Malaysia, Canada, the United States and Mexico.

He is an ambassador for School Aid Australia, a non-profit organisation that has raised over $5 million in the past ten years to support children in disaster-affected regions of the world.

Tony is the founder of School2School, an organisation that encourages 1st world schools to support schools in less developed countries.
​
---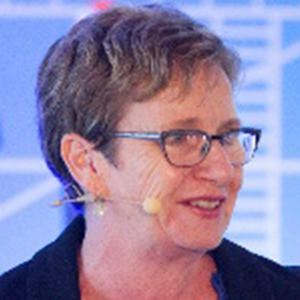 Linda Ray
Director,
Neuresource Group

Linda Ray is a thought leader, speaker, entrepreneur and scientist of her own experience. She is a co-founder and director of neuresource group, a venture that is changing the way leaders lead and businesses operate in an era of the 'neuro-revolution'. She believes in challenging the disconnect between what business does and science shows. Linda is recognised internationally as a thought leader in the neuroleadership field with over 20-years in leadership development, business, people development, cultural development, and training design and delivery and has completed post-graduate studies in neuroscience of leadership.

Her interest in neuroscience and links with leadership inspired Linda to develop Australia's only nationally accredited Diploma of Neuroscience of Leadership which has been delivered to students across the globe. Linda has pioneered the spread of neuroscience of leadership in South-East Asia. Given her growing reputation as a thought leader Linda has been interviewed for feature stories in Australian Financial Review, The Australian, the Sydney Morning Herald, In the Black Magazine, HR Magazine and a number of regional papers. Linda has presented key notes and workshops at international and Australian conferences on topics relating to practical application of neuroscience to leadership, education and business practices.
---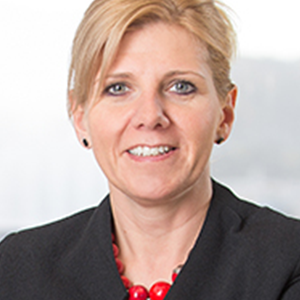 Lisa Rodgers
Chief Executive Offer,
Australian Institute for Teaching and School Leadership (AITSL)

Following an extensive national and international search, Lisa Rodgers was appointed CEO of AITSL, commencing in October 2016.

Before joining AITSL, Lisa was Deputy Secretary, Early Learning and Student Achievement in the New Zealand Ministry of Education, with responsibility for raising achievement and improving system effectiveness with school leaders across education and the wider social sector.

Lisa made significant contributions in several different posts at the NZ Ministry of Education, including as the Deputy Secretary Evidence, Data and Knowledge, applying research and analysis to identify where effort and resources can best help children, young people and students achieve.

Lisa has a strong public sector background in strategic policy, research, insight, and analysis with the Ministry of Justice, the University of Wales, and the British Army.
---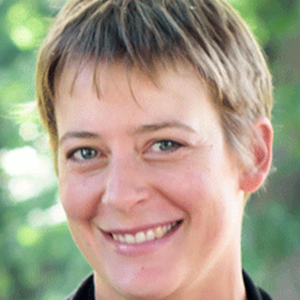 Annalise Gehling
Educational Planning Consultant,
Fielding Nair International

Annalise Gehling is a Melbourne-based teacher, geographer and planner and serves as FNI's Educational Planning Consultant. Annalise has worked on National School Planning Standards in Abu Dhabi, trained Government Officials on School Facilities Assessment in New Zealand and the United Kingdom, researched and authored a detailed Master Plan of the Cayman Islands' school environments, acted as chief planner for a school library refurbishment, and played a key role in FNI's School Planning contracts in the United States, India, Ukraine, Victoria, Malaysia, Tasmania, New Zealand, UAE and the Cayman Islands.

Annalise has had a number of speaking engagements at regional, national and international events, and has authored papers for The Anneberg Institute at Brown University, British Council for School Environments, Australian Education Union, Edutopia and the School Libraries Association of Victoria.

Annalise's work draws upon her recent teaching experiences, big-picture educational philosophy and broad understanding of educational literature. Annalise earned a Bachelor of Social Sciences from the University of Adelaide, Australia, in 2002. Her excellent results in majors of Geography, and Media and Communication showcased her talents as a spatial and linguistic thinker. After working as a graduate in the Australian Bureau of Statistics, Annalise turned to her passion for education and completed a Bachelor of Teaching (Primary and Secondary) at Deakin University.

Annalise is a member of the Australian College of Educators, and also teaches part-time at several Melbourne schools.
---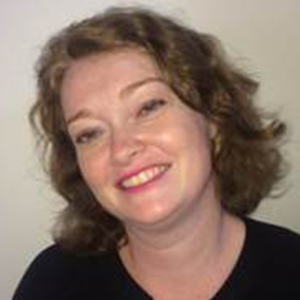 Dr Rachel Wilson
Senior Lecturer in Research Methodology, Educational Assessment & Evaluation,
University of Sydney

Rachel is a passionate educator and leader in education, with a background in psychology, teaching, audiology and research methods. Rachel has broad interests across educational evidence, policy and practice and has conducted research in all education sectors, from early childhood through to higher education. She has been teaching at university for nearly twenty years and is known for her ability to engage audiences in numbers and statistics, even the most disinterested. Rachel takes a big picture, system level approach to analysing the current challenges in education. Her recent work on the six challenges facing Australian education and how we need to harness technology to minimise the negative aspects of educational assessments, reflect her belief that educational data and research evidence must be used to identify weaknesses and build transparency and strength in Australian education. The author of more than fifty peer reviewed research publications, she is expert in child development, educational assessment and data analysis.
---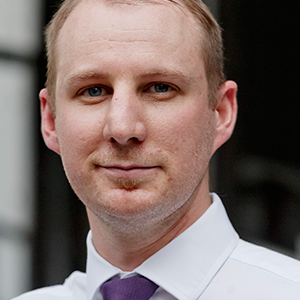 Ivan Carlisle
Director of STEM,
Melbourne Girls Grammar

Before joining Melbourne Girls Grammar in 2011, Ivan worked in a range of contexts including consulting on sustainability design matters in the property development industry, working as an electrical engineer, and interning in an Artificial Intelligence laboratory. Ivan holds Bachelor degrees in Arts and Engineering (Electrical & Computer Systems), a Master of Teaching (Secondary) and a Master of Education Policy (International).

Now in his seventh year at Melbourne Girls Grammar, Ivan has taught Mathematics, Algorithmics, Science and Philosophy and has been heavily involved in coaching students in Mathematics and Computer Science competitions. Ivan has been instrumental in the evolution of Melbourne Girls Grammar's Mathematics programs and he established the academic pathways of Philosophy and Algorithmics at the school.

A key focus for Ivan in his current role as Director of STEM is the further integration of the Digital Technologies Curriculum into the school's programs.
---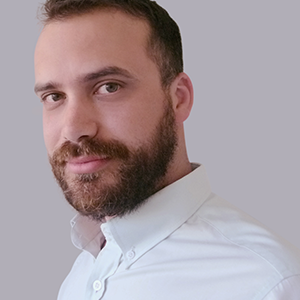 Joel Speranza
Mathematics, ICT and Accounting teacher,
St Joseph's Nudgee College, QLD

Joel is passionate about leveraging technology to increase student outcomes. He uses video in his classroom to deliver new content, to give meaningful feedback, and to allow students to demonstrate their knowledge.
Joel is on a mission to share this undervalued resource with teachers in an age where screens and cameras are ubiquitous but under-utilised in schools. He believes in collaboration and sharing, which he does so prolifically on twitter, as well as at his blog site.
In 2016, Joel was named an Advance QLD Digital Champion, a finalist in the QLD Teacher Excellence awards, and one of 12 Flipped Learning Global Master teachers.
---
Fran Cosgrove
Strategic Advisor,
Victorian Institute of Teaching

Fran is Strategic Advisor with the teacher regulator in Victoria. This role involves providing strategic advice on emerging trends and issues in education and liaising with a range of stakeholders from school and sector authorities and peak organisations. Fran manages major projects with the VIT. Recent projects have included the introduction of early childhood teacher registration and the implementation of mandatory professional learning for registered teachers to develop their capability to teach learners with disability.
With over 20 years teaching experience, Fran is passionate about best practice regulation that can support improvement in teacher professional practice and conduct.
---
Dr Janelle Wills
Director,
Marzano Institute Australia

Dr Janelle Wills leads the High Reliability Schools, and the Art and Science of Teaching programs at the Marzano Institute of Australia, working extensively with schools, regions and systems throughout Australia. As a renowned international education expert, and with over 30 years of leadership and teaching experience, Dr Wills is adept at linking theory with practice, and has been responsible for in the development of significant initiatives both within schools and at a sector level.

Dr Wills fervently promotes the need for teachers to actively engage with research, through both action research and reflective practice. Her PhD thesis focused on self-efficacy, and contributed to multiple fields of knowledge, including special education, gifted education, assessment and feedback.

At our National FutureSchools event, Dr Wills will be sharing her expertise, insight and knowledge regarding intrinsic motivation, and the importance of metacognition in learning.
---
Creel Price
Entrepreneur and Founder,
Club Kidpreneur

From building a hugely successful business with over 1,000 employees in less than a decade, to founding a social enterprise for budding young entrepreneurs, to scaling mountains and being rescued by pirates, Creel Price is a high-octane entrepreneur passionate about sparking an entrepreneurial spirit in the next generation and inspiring them to use the power of business for good. Creel whet his appetite for entrepreneurship during his formative years, launching his first business at age 11, selling strawberries in rural NSW.
Creel then launched another seven businesses while still at school and another two in university. Described by Sir Richard Branson as 'the living, breathing definition of an entrepreneur' at 25, Creel went on to co-found Blueprint Management Group where with passion, drive and only $5,000 from his pocket he built a business which was sold 10 years later for $109 million. Creel staunchly believes in the power of the entrepreneurial spirit to drive positive change.
With this as his driving force, Creel founded the Club Kidpreneur Foundation in 2010, a not-for profit social enterprise fostering entrepreneurship in primary-aged children. To date over 8,000 kidpreneurs have launched their first micro-enterprises across Australia and New Zealand. Creel is dedicated to exposing people to the possibility of entrepreneurship, and the awareness that it is not merely a gene that one is born with, but a philosophy which can be developed within any individual.
Creel has set out to spur this social, economic and personal revolution through the 'entreprenaissance', a movement to encourage more globally inspired people to become entrepreneurs and therefore give the planet a fresh new economic future.
---
Amber Chase
Acting Director of ICT,
Calrossy Anglican School (Tamworth, NSW)

With over 15 years of experience in QLD DET and NSW independent schools, Amber has taught at both primary and secondary levels, held ICT leadership positions, and contributed at the executive level. Amber has lead and managed the roll out of interactive technologies including BYOD devices within primary and secondary contexts; and introduced and implemented new digital technology syllabi, including initiatives with makerspaces, robotics, 3D printing and coding. These initiatives are based on both ACARA and the National Innovation and Science Agenda, as well as NSW BOSTES policy.
Amber has presented at the 2016 AIS STEM Symposium, and the University of Sydney STEM Academy, as well as orchestrating workshops with a focus on The Maker Movement and STEM to educators across NSW. Amber actively shares her work on Twitter and as an active blogger, and is currently working towards her Masters of Information and Communication Technology in Education.
As a leader of learning, and a lead learner, Amber works with teachers and students to authentically support meaningful integration of ICT into future-focused teaching and learning, and passionately works to inspire teachers to see the benefits that STEM and digital technologies can have in their classrooms.
---
Lisa O'Callaghan
ICT Integrator,
Calrossy Anglican School (Tamworth, NSW)

Lisa O'Callaghan has worked in education across Australia for over twenty years, and has worked in early childhood, primary and secondary schools in the government, Catholic and Independent sectors.
Lisa has a Master of Education (Teacher Librarianship) and is currently completing a Master of Education (Knowledge Networks and Digital Innovation). Passionate about digital technologies, she works collaboratively with classroom teachers encouraging and supporting them in their role to incorporate information technology and STEM into their programs.
Lisa's expertise, leadership and enthusiasm in digital technologies has meant that Lisa has been an integral part in establishing and facilitating Calrossy's Coding Club, Makerspaces and STEM programs, based on research and information provided by ACARA, the National Innovation Science Agenda, and NSW BOSTES policies. Lisa has been key in successful presentations about The Maker Movement and STEM in regional workshops, and STEM Symposiums.
---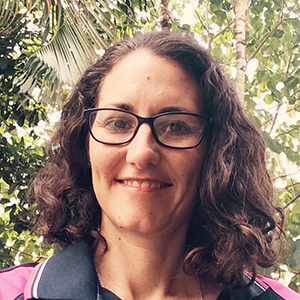 Helena Tully
Teacher and Queensland Tech Brekkie Crew,
Mundingburra State School QLD

Helena is a Senior Primary school Teacher in North Queensland. She has a passion for technology, literacy, and all things creative. Over the past few years she has been involved in online global collaboration projects that have significantly enhanced student learning outcomes.

Helena is a core member of Queensland Tech Brekkie Crew - an online group of educators committed to sharing and promoting quality learning in education. Committed to 21st century learning, she loves to utilise and inspire others to use technology in everyday classrooms. At ClassTECH 2017, Helena will share her expertise in the use of social media technologies to build professional learning networks.
​
---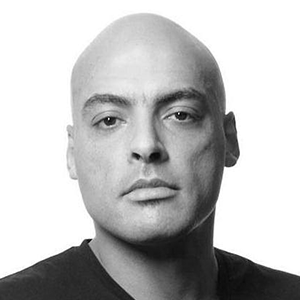 Paulo Da Silva
STEM Education Coordinator,
Wyndham Central College

Paulo is a passionate science educator with a varied background in ICT, Geology, Environmental Management and Science Education. Whilst working at Federation University Australia, he realised that students were starting their tertiary education with very little or no STEM skills, and were focussed on knowing facts, instead of understanding and developing scientific concepts. Paulo decided to become a Secondary School Science teacher, with the mission to bring real Science to the classroom.
Paulo has introduced a number of different pedagogical methods into his science classes including Problem, Inquiry, Play-based Learning, and Design Thinking, with great success. His students are encouraged to forget about the old traditional learning practices that limit creativity, instead focussing on creative prototyping, design, and innovation, in pursuit of the product developments and ideas of tomorrow.
Paulo is an emerging leader in scientific literacy, and innovative approaches to Science education. He has great passion for building and prototyping robots, sensors, machines and products using Arduino circuit boards. He is currently the Coordinator for STEM Education at Wyndham Central College, and an active member of the Wyndham TechSchool Curriculum Committee.
​
---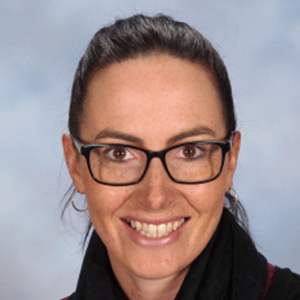 Narissa Leung
Principal,
Guildford and Campbells Creek Primary Schools, Castlemaine

In 2015 Narissa was awarded the "Making IT Happen" award by the Digital Teaching and Learning Association of Victoria (DLTV). This is an internationally recognised award, acknowledging drive and effort in increasing the effective use of digital technologies in schools in Victoria, and beyond.
In addition, in 2012 Narissa won the prestigious Lindsay Thompson Fellowship at the Victorian Education Excellence Awards. This award was given in recognition of her work in leading teachers across her Region, to improve their practices in curriculum delivery and ICT integration.
Narissa has visited schools across Australia, Singapore, China, India and the USA, researching best practice in technology integration, pedagogy and leadership. Narissa is a Google Certified Teacher, holds a Masters of ICT in Education, and is passionate about using technology to make education more equitable for students and teachers, particularly those in regional and remote areas. Narissa lives by the motto "be curious, be brilliant, be the change", instilling this passion and vision in the students and educators that surround her.​
---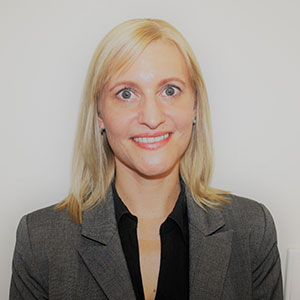 Amanda Bowker
Deputy Head of Junior School,
Ormiston College

Amanda Bowker is the Deputy Head of Junior School at Ormiston College. A passionate educator who is always willing to embrace change, Amanda has taken on numerous leadership roles throughout her teaching career.
Amanda's primary focus has been the implementation of curriculum initiatives in the Junior School. More recently, she played an integral role in the development of a whole school Teaching and Learning Framework that combines the use of 21st Century skills and higher-order thinking to develop independent and engaged lifelong learners.
As early adopters of the Australian Curriculum, the College embraced the opportunity to trial the Digital Technologies curriculum and has now developed a clear programming pathway from Prep to Year 6. Amanda has presented this pathway at a number of conferences and runs workshops to support other schools in their journey to implement technologies. These, and a number of other innovations, have led to Ormiston College receiving the National Computelec Expanding Learning Horizons Award for Innovation and named a Microsoft Showcase School.
Amanda is looking forward to 2017, which will see the College strengthening our STEM program and extending our students into the world of entrepreneuralism.
​
---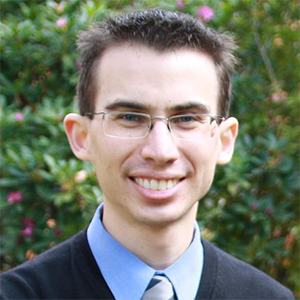 Matthew Purcell
P-12 ICT Integrator,Head of Digital Innovation,
Canberra Grammar School

As the Head of Digital Innovation at Canberra Grammar School, Matthew is responsible for the Senior School IT programmes, along with many of the curricular and co-curricular digital technology initiatives at the School, including organising the San Francisco and Silicon Valley tour, supporting students applying for scholarships to WWDC, and providing opportunities for students to participate in hackathons and programming competitions.
Matthew also co-leads, in conjunction with the University of Canberra, a first-world school trial of using Microsoft HoloLens in classes at Canberra Grammar School during 2017 – in partnership with the University of Canberra, Pearson Education, and Microsoft.
Matt founded and established the Code Cadets group in 2011, and one year later created, wrote, and implemented the School's brand new Year 9 and 10 IT curriculum with the Year 9 Web Design and App Development and Year 10 iOS App Development courses. He currently teaches the Year 9 and 10 courses, along with Year 11 and 12 Software Design and Development, and has overall management of the Code Cadets groups.
When not teaching, Matt enjoys coding and developing software, and has won many major hackathons and programming competitions - including a major national category in GovHack 2015, three categories in Govhack 2014, and the $10,000 first prize in hack::Brisbane 2012 for his iOS app Bike Brisbane.
​ ​
---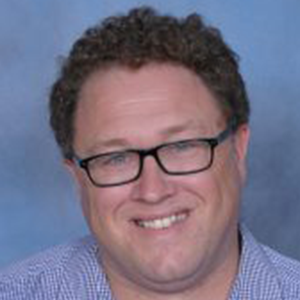 Ben Gallagher
Teacher and Vice President DLTV,
Melton Primary School

Ben thinks big when it comes fostering creativity and imagination with his students. He creates a sense of excitement and exploration in the classroom where digital games, challenges and technologies help curious young minds thrive.
Working at Meredith Primary School, Ben created a 'Digital Sandpit' where students rotate through activities on iPods, iPads, Xbox, Wii games and more. He also ran a School Film Festival hosted by none other than Academy Award Winning Animator, Adam Elliot, where student-created stop motion Lego videos were screened at the local cinema. Whilst fun is a key to success, Ben is serious about the teamwork, strategy, coding and problem-solving skills that students gain along the way.
Ben recently commenced a new role at Melton Primary School as a Leading Teacher of Innovative Learning Design and ICT where he has put a large focus on coding and the Digital Technologies Curriculum. Ben was ICTEV's Educator of the Year in 2012 and a finalist in the VEEA Outstanding Primary School Teacher Category in 2015. Ben is also a Vice-president of Digital Learning and Teaching Victoria. Ben focuses squarely on students and community.
​
---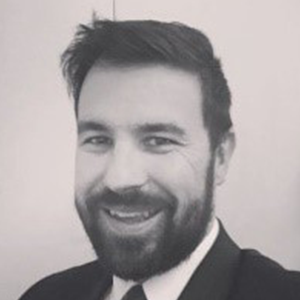 Matthew Lander
Teacher,
Trinity Grammar

Matt leads learning and innovation in the Junior Years at Trinity Grammar School, and is a highly skilled and experienced in educational technology. Having worked in Australia and the UK in numerous leadership and EdTECH roles, Matt has completed his Google Teacher, Microsoft Innovation and Apple Distinguished Ed certificates.
Matt also recently completed his Masters of Education at the University of Melbourne, with a focus on the 21st Century Learning skills. He has a focus on staff empowerment and development, and was recommended to us as a leader in his field.
​
---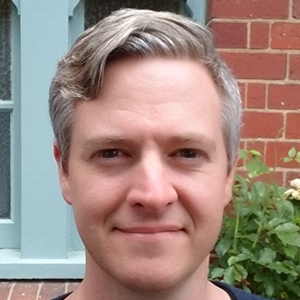 Peter Murphy
Design and Technology Teacher, Northcote High School ; and President, DATTA Victoria

Peter trained as an Industrial Designer in the UK. He worked for retail designers Dollar Rae and also co-founded the design consultancy Go 90 in Glasgow. Following a period working in further education, Peter taught English in Berlin for 3 years. He moved to Melbourne in 2009 to pursue a Graduate Diploma in Secondary Education at Victoria University. He was Technology Coordinator at Simonds Catholic College from 2011 - 2013 and is now a Design teacher at Northcote High School and teaches Product Design and Technology Yrs 7-12.

Peter was part of the 2011 Product Design & Technology VCE review panel, has published teacher support material for VCE Unit 1 PD&T and is the creator of So You Think You Can Design. Peter has also been part of the VCAA expert panel charged with reviewing and trialing the national curriculum for Design and Technology. Peter was elected as President of DATTA Vic in 2015 and 2016 where he helped to develop Design and Technology Week.
---
Kylie Farmer
Immediate Past President, Australian Federation of Modern Language Teachers' Associations (AFMLTA) and Languages Education Consultant

Kylie Farmer was President of the AFMLTA from 2014 - 2016. Since 2006, she has managed and worked on a wide range of projects relating to Languages Education at a local, state and national level. She provides Professional Learning to teachers of all languages and teaches in the Melbourne Graduate School of Education. Kylie has taught Japanese in primary schools for many years and will share about the opportunities and successes which CLIL can bring to children's learning.
---
Dr Anne-Marie Morgan
Deputy Head, School of Education, University of New England & President, Australian Federation of Modern Language Teachers Association (AFMLTA)
Dr Anne-Marie Morgan is Deputy Head, School of the School of Education, at the University of New England. With over 20 years of experience in teaching and education, she's the President of the Australian Federation of Modern Language Teachers Association and other associations and advises government and education working groups. Hear from Anne-Marie on the ground-breaking Early Learning Languages Australia (ELLA) Polyglots app that's helping students and teachers learn new languages
---
Erin McNamara
Classroom Teacher, Prep Leader & Teaching and Learning Coach, Aitken Creek Primary School

Erin is a Learning Coach and manager of the Prep Learning Team at the Aitken Creek Primary School in Craigieburn. She prides herself on integrating tech and robotics into everyday learning in a meaningful and purposeful way. Hear from Erin on best practices in teaching young learners to code. You can follow Erin's teaching on twitter at @ErinMcNamara20.
---
Daniel Donahoo
Director - Project Synthesis & Founder - Deeper Richer
Daniel Donahoo is founder of digital learning agency Deeper Richer and Director of ideas consultancy, Project Synthesis. He is the author of two books on children, families, media and technology "Idolising Children" (UNSW PRESS) and "Adproofing Your Kids" (FINCH
---
Dr Jordy Kaufman
Director, Swinburne Babylab

Dr Jordy Kaufman is a leading researcher on young children and technology whose work has been funded by numerous government funds & the Google Faculty Research Award. Jordy earned his PhD in child psychology at Duke University (USA) and studied developmental neuroscience at University of London. He is discussed frequently in the Australian and international media - notably on ABC Radio National Life Matters. Hear from Jordy on how technology can both facilitate and obstruct young children's learning and development.
---
Melissa Bray
eLearning Integrator, St Peters Girls School

Melissa Bray is one of the pioneers leading the usage of Humanoid Robots in the Early Years to develop students' computational thinking and socio-affective skills with her maiden book due in early 2017. Melissa will challenge you to think deeply and innovatively on how to leverage technology to transform learning whilst discovering humanity and self-identity.
---
Lynda Cutting
Senior Advisor, School Improvement, Independent Schools Victoria

Lynda Cutting is an experienced educator and currently a Senior Advisor with Independent Schools Victoria. She has taught all primary year levels and successfully fulfilled a variety of curriculum leadership roles in both the Independent and Government sectors. Lynda is a published author, podcaster, blogger and an Apple Certified Trainer. She has a particular interest in how technology and robotics can support student thinking and learning.
---
Melissa Smith
Disability Advocate & Parent/Carer

Melissa is a strong advocate for children with disabilities and also a Board Member for Interchange Illawarra. She was awarded 'Carer of the Year 'in 2012 and 2015 and a nominee for 'Australian of the Year' in 2013. Melissa is a voice for disability at the World Forum in Melbourne on Social Inclusion, the Australasian Intellectual Council Conference, the Senate Enquiry on Educational experiences of Children with a Disability and other forums.
---
Sacha Kaluri
Director, The Motivational Company

Sacha Kaluri is one of Australia's most sought after Motivational Speakers. Over the past 16 years she has traveled all over this country presenting in schools to students, parents and teachers. Sacha is also the Director of the Australian Teenage Expo - Australia's largest youth educational event and the co- creator/presenter for The Sonya and Sacha Show currently airing on TV. Hear from Sacha on a sustainable approach towards bullying.
---
Karina Barley
Lecturer, Inclusive and Special Education, Monash University

Karina is an international specialist of children with autism; she brings over 25 years of expertise as an educator, course developer and educational technology specialist. Karina has spoken on Technology and Autism, Autism Awareness, 21st Century Education, Technology and Curriculum Development in the United States and Australia. Hear from Karina on strategies for educators to create secure spaces for autistics students.
---
Daren Mallett
Digital Innovations, Hillcrest Christian College

Daren is the Director of Digital Innovations at Hillcrest Christian College with over 15 years in both primary and secondary schools. He has won various teaching excellence awards, and is currently collaborating with innovative educators throughout Australasia as part of the Microsoft Innovative Expert Educator Program designing exciting education opportunities for students of varying ages and abilities. Hear from Daren on how to better include highly gifted students in schools.
---
Dale Sadler
Author, "Bullying - The Game Changer" & Deputy Principal, NSW Department of Education

Karina is an international specialist of children with autism; she brings over 25 years of expertise as an educator, course developer and educational technology specialist. Karina has spoken on Technology and Autism, Autism Awareness, 21st Century Education, Technology and Curriculum Development in the United States and Australia. Hear from Karina on strategies for educators to create secure spaces for autistics students.
---
Jamal Lazaar
Success Expert, Success with Jamal

Jamal is a Success Coach whose roots can be traced to a poor neighbourhood in Morocco and migrated to France at 16. Rising through adversities and overcoming his circumstances, Jamal will share his testimony that being under privileged or being a migrant is no detriment to personal success. Hear from him on how educators can better inspire and motivate students from challenged backgrounds for success in life.
---
Matthew Scadding
ICT Integrator and TAS teacher, Ravenswood School for Girls

Matthew has been an ICT Teacher at schools in South Australia, Abu Dhabi and the United Kingdom. In his current role at Ravenswood in Gordon, Sydney, Matthew is responsible for integrating ICT and STEM learning across years K-10. One of his main passions is computer programming, and he has made it his mission for every student at Ravenswood to learn how to code. Matthew works closely with teachers in both the junior and senior schools on projects including Lego robotics, Scratch coding, 'maker' activities with Makey Makey and LittleBits, 3D printing and cyber safety education. He also runs professional development sessions for staff, including Staff Hour of Code and 3D printing workshops. Matthew was recently awarded the first Ravenswood Institute Fellowship which will allow him to undertake professional development at Harvard University later in 2017.
---
Meg Melville
Principal, Penrhos College

Meg has been involved in the education of girls for over 30 years, holding a number of leadership positions at the College from Head of Year, Head of Department, Head of Senior School, to Principal of Penrhos College, a position she has held since 2011. During her time as Principal, Meg has been actively involved in developing and reviewing the Strategic Directions of the College, overseeing the restructure of the College's Secondary School, and collaborating with the community to successfully introduce the new uniform. The Penrhos mission is "to inspire girls to become extraordinary women" by providing curriculum and cocurricular opportunities that engage, excite and challenge from Pre K to Year 12, so that each girl can strive for her personal best. Meg is a firm believer that the prevailing culture in an organisation will determine the outcomes across all areas of the organisation. The Penrhos College core shared values of Respect, Integrity, Empathy, Knowledge, Growth and Synergy are integral to Meg's leadership and sit at the highest level at the College to guide the actions and interactions of the Penrhos community.
---
Joanne Heide
Teacher, Caroline Chisholm Catholic College, and Vice President DATTA VIC

Joanne has headed Technology and Art Departments and has been teaching Product Design (Resistant Materials), Art and Visual Communication Design to years 7-12 students at Caroline Chisholm Catholic College in Melbourne since 2011. She has also taught Systems Technology at junior level and has recently authored a textbook and workbook for Units 1-4 VCE Product Design & Technology with Cambridge Press. Joanne is vice-president of the Design & Technology Teachers Association of Victoria (DATTA VIC). Joanne taught Product Design & Technology for eight years in the United Kingdom. As a trained sculptor and painter, her work has a strong design focus and recently she has been applying biomimicry concepts to her creative ideas. She has exhibited her work in group and solo shows in Australia and the United Kingdom.
---
Matthew Richards
Senior Advisor Learning Innovation, Te Papa National Museum of New Zealand

Matt is an educational leader and an innovative technologist. Currently Senior Advisor Learning Innovation at the Museum of New Zealand Te Papa Tongarewa, creating innovative learning spaces and programmes. Matt pioneered the maker education movement in Australian schools and founded an international games-based learning project. He employs emerging technologies to empower learners and build global learning communities. Matt is a Google Certified Innovator and Microsoft Innovative Educator Expert.
---
Christine Koopman
Subject coordinator of Digital Technologies, Penrhos College (Secondary)

Christine is passionate about building student capacity in coding through relevant, enjoyable and up to date learning experiences. She has taught coding for a number of years across a range of programming languages, methodologies and age groups. Christine is keen to engage girls in particular, to explore STEM-related careers through coding.
---
Mark Morgan
Principal Consultant, SpectroTech

Mark has a background spanning more than 25 years specialising in Radio Frequency (RF) and wireless technologies, networking, and cryptography. He founded SpectroTech, a globally recognised wireless networking and security consultancy since February, 2003 Mark is passionate about technology, and even more so about empowering people with knowledge and experience in technology. For over 13 years, Mark has been an independent consultant to many independent schools and colleges throughout Australia. He has also been a contract instructor to a wide range of wireless networking vendors including 2 of the top 3 global vendors, and a contract trainer and independent consultant for organisations including Department of Defence, Attorney General's Department, Australian Taxation Office, Telecom New Zealand, RailCorp, Woolworths, and many more. Previously Mark served with the Australian Army where he also represented the Department of Defence on radio frequency management projects with British Aerospace Australia, and ionospheric prediction system trials at Defence Science and Technology Organisation (DSTO). He was recipient of the Best Instructor award from Land Command Training Centre during over a decade of service, and was the first Certified Wireless Network Administrator (CWNA), Certified Wireless Security Professional (CWSP), and Certified Wireless Network Trainer (CWNT) within Australia. Mark has a strong background in hosting, chairing, and presenting at industry events, and has played a key role in ICT strategic consulting for independent schools throughout Australia. His key focus for schools is empowering them to understand key business and technology criteria, aligning technology with established needs, whilst ensuring effective strategies for the planning, design, implementation and optimisation of technology to achieve success.
---
Justin Robinson
Director, Institute of Positive Education, Geelong Grammar School

Justin, M.Ed. MACE, is the inaugural Director of the Institute of Positive Education, based at Geelong Grammar School. He leads a team dedicated to promoting the theory and practice of Positive Education through research, and providing training for other educators. As a passionate leader in the field of student and staff wellbeing, Justin has been invited to write for a number of publications and speak at conferences both in Australia and around the world.

Justin's appointment at the Institute follows a successful career as a Mathematics and Physical Education teacher and school leader at both Geelong Grammar School and Trinity Grammar School. An enthusiastic sportsman, Justin has coached many school sporting teams and is a keen marathon runner. Justin is an Honorary Fellow of Melbourne Graduate School of Education, and lives with his wife Jeanette and their four children on the Corio campus of Geelong Grammar School.
---
Amber McLeod
Lecturer, Faculty of Education, Monash University

Amber McLeod is a lecturer and early career researcher in the Faculty of Education, Monash University. Before joining Monash, Amber was a microbiologist and taught English as an additional language in Japan, Brunei and Australia. After teaching VCAL in Gippsland, she became fascinated with the creative educational opportunities afforded by ICT and decided to pursue her interests. Her research focuses on increasing digital competence in the community, understanding the gender divide, exploring the cultural expectations of digital technologies, and investigating the stereotypes about ICT held in society. Amber is also passionate about the role of ICT in increasing access and equity, in particular, how digital competence can be taught in pathway courses and used in inclusive education. An important focus of her work is how best to include ICT in teacher education courses to enable the next generation of teachers to increase the digital competence of their own students.
---
Travis Burroughs
IT, Systems Engineering and Electronics and Mechanical Design Teacher, DATTA Victoria Treasurer/Robotics Coordinator

Travis is a Canadian technology teacher who has brought competitive robotics to new levels in Australia. Over the past 11 years of his career, Travis has focused his teaching around robotics using Arduino, Lego, First, and VEX. His students have won competitions in Canada, Australia and the United States. Travis fills the void in Australia's robotics education by sharing his experiences and strategies at conferences and workshops around the country. He has set up leading national robotic tournaments where students can hone their engineering and programming skills.
---
Celia Coffa
CSER Project Officer (Victoria), University of Adelaide CSER Project

Celia is an experienced educator, eLearning Coach and Google Certified Innovator. In 2015 Celia was awarded the 2015 DLTV Educator of the Year Award for her dedication, advocacy and innovation in digital learning and teaching across her school and beyond. Celia is a passionate advocate for the Teachmeet movement, being an integral part of the team behind the initiation and continued growth of Teachmeets across Melbourne. Celia has benefited from creating a wide professional learning network, both in face to face opportunities and on-line through blogging, Twitter and Google+, and is keen to share the value of becoming a connected educator. In 2016, Celia was thrilled to join the Computer Science Education Research Group of University of Adelaide as the Victorian Project Officer.
---
Jill Livett
Vice President and Design and Technologies Teacher, DATTA Vic

Jill is passionate about students experiencing design thinking, making and doing and has over 25 years of experience teaching Design and Technology at secondary level and in the material areas of wood, metal, plastics, textiles and simple systems technology. As well, Jill has taught Technology Education method classes at a number of universities. She has been actively involved in delivering professional learning for teachers, and in curriculum writing, reviewing and resourcing; she also co-authored the VCE Product Design and Technology textbook and workbooks, and the DATTA Vic VCE Support Material. Jill is currently Vice President of DATTA Victoria.
​
---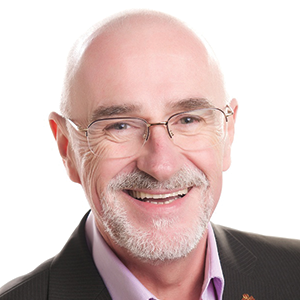 Bill Jarrard
Co-Founder and Innovation Facilitator, Mindwerx International

As co-founder of Mindwerx International (1998) Bill Jarrard helps people and organizations succeed through the application of Critical & Creative Thinking to Make Innovation Happen. In his role as Innovation Facilitator Bill helps people and organisations to Think, Learn, and Innovate better, so that they achieve the results and future they want.

Bill has a Master of Entrepreneurship & Innovation from Swinburne University's AGSE, and since 2000 has also lectured on creativity and innovation at universities in Australia, Israel, Asia and the USA. He is currently Course Coordinator and Lecturer with Federation University Business School.

As co-founder of the Buzan Centre Australia (2001) Bill has helped thousands of people learn how to learn, with methods like range and rapid reading and Tony Buzan's Mind Mapping. Since starting in 2001, the Buzan Centre Australia has accredited almost 200 instructors in Australia and overseas, including over 100 teaching professionals.

Lastly he is a Fellow of the Institute for Learning Professional (ILP) and the ILP Regional Advocate (Vic).
​
---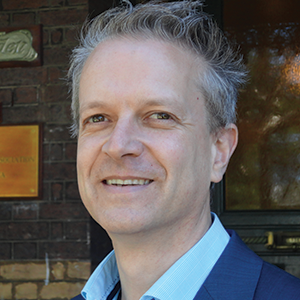 Peter Saffin
Chief Executive Officer, Mathematical Association of Victoria

Peter is the CEO of the Mathematical Association of Victoria (MAV), a member based association that provides voice, leadership and professional support for mathematical education. Through various programs and services MAV promotes mathematics, mathematics education, and its importance to society. The MAV works closely with many partners including the Victorian Department of Education to deliver programs that boost educational outcomes.

Peter commenced his career as a teacher working in both Australia and New Zealand. From there he became interested in professional learning and eventually moved into educational publishing. Peter has worked as a publisher producing leading print and digital resources and digital learning platforms for Australia and internationally across many subject areas.

More recently Peter was Managing Director for Macmillan Education Australia, and is an author for the leading ScienceWorld series for year 7 to 10. Peter's mix of educational expertise including teaching and learning, pedagogy and technology, and his leadership and business skills allow him to challenge assumptions and leverage ideas in unique ways.
​
---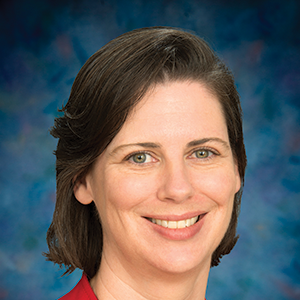 Prof. Karen Hapgood
Dean of the School of Engineering, Deakin University

As a Chemical Engineer, Karen worked for 5 years in the US pharmaceutical industry developing manufacturing processes for new drugs in development and troubleshooting worldwide production problems. She has won several teaching awards, including an ALTC Citation for Outstanding Contribution to Student Learning and 2013 ANZFCHE Caltex Award for Teaching.

Karen joined Deakin University in March 2017, and is passionate about supporting a diverse, inclusive, and high performing culture in engineering education and engineering careers.

Through the future-focused Centre of Advanced Design in Engineering Training (CADET), Karen leads the School of Engineering in offering unique, design-based approaches to Engineering education.
​
---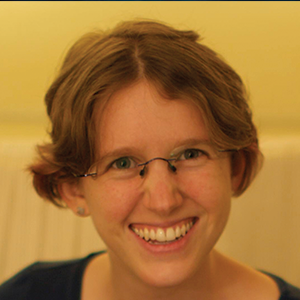 Dr Nicky Ringland
Educator, Australian Computing Academy - University of Sydney

Nicky believes that a solid computer science understanding is vital whether you want to fight climate change, make the next blockbuster movie, or unlock the secrets of the universe.

As one of the founders of Grok Learning, an educational startup teaching the world to code, Nicky teaches and inspires over 180,000 students each year, and leads professional development workshops for teachers to gain confidence with coding and expand their skills. With a decade of experience in computer science outreach, Nicky is co-founder of the Girls' Programming Network, running free coding workshops for school-aged girls, and continues to attract hundreds of enthusiastic young women coders. As the Outreach Officer at the National Computer Science School, she challenges Australia's top students to test the limits of Computer Science.

In 2016, Nicky received the Young Alumni Award for Achievement from the Faculty of Engineering and Information Technologies, University of Sydney, for her work as a champion for STEM education and women in IT. She has also been awarded the ISTE "Making IT Happen" award, the Tempe Mann Travelling Scholarship, and the Google Anita Borg Women Techmakers Scholarship. Nicky holds a PhD in computational linguistics, a subfield of Artificial Intelligence, and enjoys sneaking machine learning and natural language processing into workshops, resources and challenges.
​
---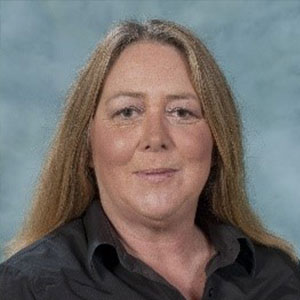 Jackie Slaviero
Founder, One Giant Leap

Jackie has been an educator for over 20 years, and has worked with the leading exponents of educational change in all corners of the globe. Jackie is now the founder of the One Giant Leap group of companies to bring these changes to Australia.

This presentation will outline changes that are being used to ensure that STEM techniques are developed to ensure that our students are prepared to meet the changing and challenging requirements needed to prepare them for their introduction to the workforce of today, but more importantly tomorrow.
​
---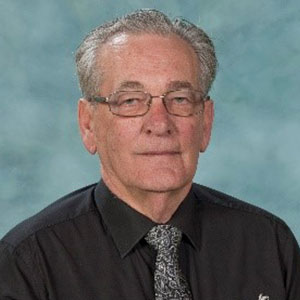 Bob Carpenter
Founder and Director, One Giant Leap

Bob has been involved in the use of Radio Controlled aircraft for over 45 years. During this time, he has represented Australia in international competition, designed and developed radio controlled aircraft, flown UAVs in University research programs, as well as provided management and oversight at local club, state and national levels.

Bob's professional life has been in the military aircrew role, management of Training and Simulation companies and Project Management in the Australian Defence Force. He now is a founder and director of the One Giant Leap group of companies.
​
---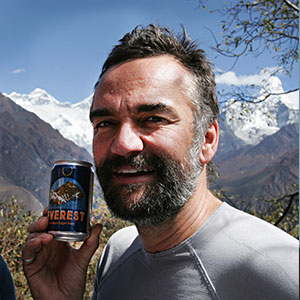 Jason Kimberley
Founder and CEO, Cool Australia

Jason Kimberley is a photographer, author, adventurer and founder of the online education resource, Cool Australia. Spurred into action after his 2005 expedition to Antarctica, Jason wondered: how can we live sustainably? The answer was education.


His first book, Australia Exposed (2003), was the result of a yearlong camping trip around Australia in 2000. Antarctica, A Different Adventure (2007) describes his journey across the frozen wilderness.

As a not-for-profit founded in 2008 Cool Australia has become a leading educational resource with more than 57,000 educator members reaching 1,550,000 students in 2016. Cool Australia's free to access resources explore the real world challenges we face, the solutions at hand and the action we can take. Cool Australia also offers a growing body of social and economic sustainability curriculum to properly address the holistic nature of sustainability.

Jason is passionate about connecting filmmakers and their ideas into the classrooms by using film as stimuli for learning across the entire curriculum. Cool Australia has at least one teacher using their resources in more than 73% of Australian schools.
​
---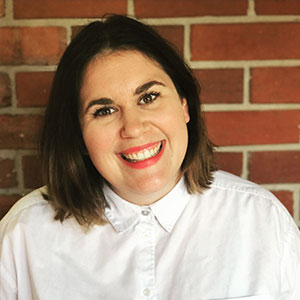 Annie Buckeridge
Program Manager, Foundation for Young Australians

Annie Buckeridge is committed to empowering young people, and is particularly interested in how young people can influence the systems around them. She practices this in her current role as Program Manager for The Foundation for Young Australians (FYA) $20 Boss Program, which is a national challenge run in schools that loans students $20 of start-up capital to create their own business.

Prior to this role, Annie led FYA's operations in Western Australia. Trained as an Organisational Psychologist, she has a unique 10 year background in youth-led program design, delivery and strategy, and has previously sat on a number of national Boards as both Chairperson and Director.

​
---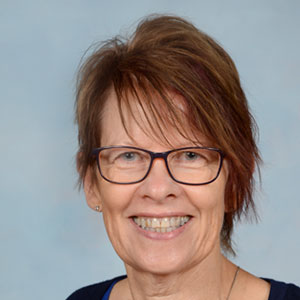 Margo Edgar
Facilitator and Education Lead, Teachmeet Victoria

Margo Edgar's long career in education, both as a classroom teacher and school leader has been a continuous learning curve. She began using ICT in primary classrooms in 1980 and has been at the forefront of learning technologies use in education ever since.

Margo has lead schools through many changes, both as a classroom teacher and a school leader. She has presented at State and National Conferences, particularly in the field of digital literacies.

Margo volunteered her school for the first Melbourne Teachmeet in 2011 and has been committed to the principles of teachmeets ever since.
​
---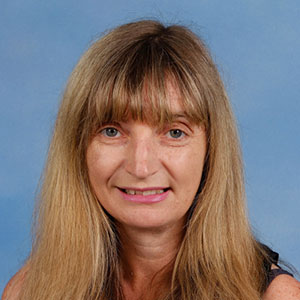 Vanessa McDonnell
Mathematics Teacher, Lauriston Girls' School

Vanessa McDonnell has been teaching Mathematics for over 20 years. Her teaching philosophy is to build trust with her students and for students to trust one another. As young mathematicians develop skills, Vanessa helps them extend their knowledge and take risks through problem solving and hands-on activities.

Vanessa has been an integral part of the Lauriston maths team for eight years. She is an experienced educator and teaches VCE and Higher Level Mathematics in the International Baccalaureate Diploma Program.

Vanessa is part of the school's STEM project team and has recently been appointed as the Success Co-ordinator for a new four-year research project with the University of Melbourne Network of Schools. The research will investigate the efficacy of student collaboration, critical reflection and creative thinking.
​
---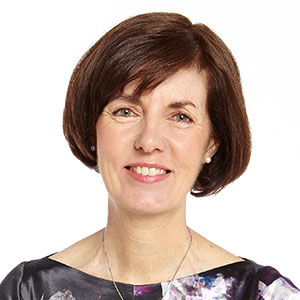 Susan Just
Principal, Lauriston Girls' School

Susan has worked as an educator across government and non-government schools throughout the country, including roles as a Principal of three independent girls' schools in Brisbane, Canberra and Melbourne. She has participated on a number of peak educational bodies, conferences, committees and taskforces, such as Association of Australasian International Baccalaureate Schools, NSW government STEM summit, and the Alliance of Girls' Schools of Australia.

In 2014 Susan established the first FabLearn Lab in Australia in conjunction with Stanford University Graduate School of Education, which helps girls find and believe in their STEM skills from an early age.

Students from Prep to Year 12 have access to the digital fabrication laboratory. The School's digital integrator works with teachers in the primary and secondary years to develop cross-disciplinary activities that tie in with various aspects of the curriculum. Students undertake hands-on work in the FabLearn Lab to create new products, solve problems and combine technology with traditional tools.
​
---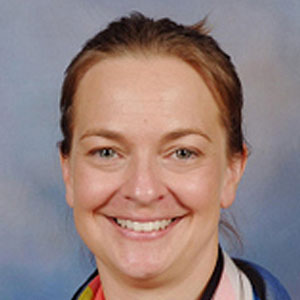 Louise Bacholer
eLearning Mentor,
Lauriston Girls' School

Louise has worked as an ICT leader both in and out of schools for the last decade, sharing her passion for integrating technology into the curriculum. She has been involved with training teachers and schools in curriculum implementation and pedagogy development which focuses on the inclusion of ICT.

Louise has completed her Masters degrees in Education, as well as Professional Education and Training.
​
---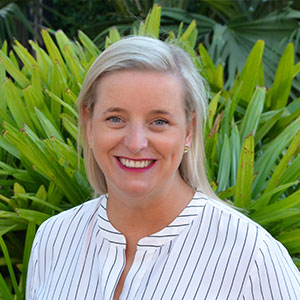 Kate Hehir
Director of Curriculum (Junior School)
Lauriston Girls' School

Kate is an experienced Primary teacher who has taught in both Australia and the U.K. Currently the Director of Curriculum at Lauriston Girls' School (Junior School), she is dedicated to designing innovative learning experiences that encourage girls to be courageous, creative, imaginative, curious and resilient.

Kate completed a Master in School Leadership at Monash University in 2014 and is passionate about working with others to develop and implement curriculum, assessment and reporting practices aligned with current educational research. She is excited by the opportunities the Lauriston Fabrication Lab allows for technology to be integrated authentically into the curriculum.

Kate is a joint leader of Lauriston's Cultures of Thinking group, improving teaching and learning through the use of instructional rounds and employing visible thinking routines across the school. An advocate for new ideas and methods, Kate was a founder of the Year 6 Multi-Media year at The Geelong College, a unique program which embraced the latest technologies through a collaborative approach.
​
---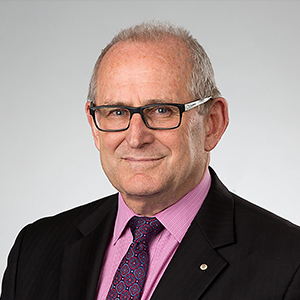 Dr Michael Myers OAM
President Engineers Australia – Sydney
Founder & Chairman Re-Engineering Australia Foundation

Michael is a Mechanical Engineer who spent 30 years leading his own technology start-up engaged in implementing high end computer aided engineering technology into major manufacturers around the world including BOEING, Toyota, IBM, Australian Department of Defence & Tata Technologies to name a few.

With the goal of engaging, inspiring and educating, students, teachers and industry Michael founded the Re-Engineering Australia Foundation in 1998. The Foundation focuses on implementing Science, Technology, Engineering & Mathematics (STEM) career intervention programs in primary and high schools around Australia and to date have mentored over 650,000 Australia students through these programs.
​
---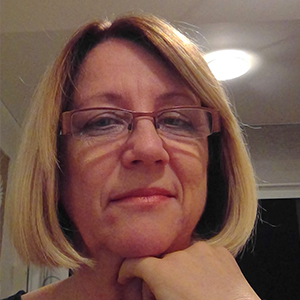 Leanne Cameron
Lecturer, Design, Digital and Technologies Education,
Southern Cross University

Leanne Lectures in Design, Digital and Technologies Education in the School of Education at Southern Cross University, Coffs Harbour and she has published widely in the area of effective technology integration in education. In addition to her academic role, Leanne is the current President of the ICT Educators of NSW. Leanne is an international expert in social media and Web2.0 tools in education and learning design.

Leanne's passion lies in up skilling teachers to meet the challenges of the new Australian Technologies curriculum implementation. She draws heavily on her experience as a classroom teacher and as a Technology Trainer for the NSW Department of Education's Training & Development Directorate, providing classroom-ready advice and support for teachers.
​
---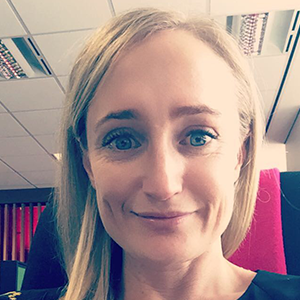 Cara Webber
Senior Education Advisor,
Office of the Children's eSafety Commissioner

Cara is a Senior Education Advisor for the Office of the Children's eSafety Commissioner. Her work focuses on developing education programs and resources for communities and educational professionals.

Cara regularly presents to schools and universities and has a particular interest in the impact of digital culture on social and emotional health, and has taught extensively in the secondary sector. Cara was a manager for the Senior Years and responsible for the development and coordination of Student Well-Being programs across these ages.
​
---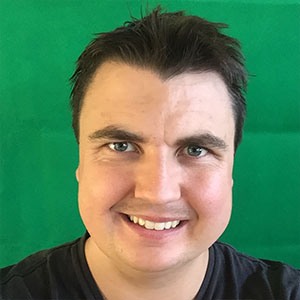 Sean Irving
Digital Technologies coordinator,
Lockington Consolidated School and Specialist Teacher Digital Coding - VCAA

Sean teaches Digital Technologies at Lockington Consolidated School. He has worked on indicative progress, units of work and supporting documentation for the Victorian Curriculum - Digital Technologies. Sean has been working with schools and networks across Victoria to enhance their knowledge of the Digital Technologies Curriculum, and has presented numerous DigiTECH workshops for schools.
​
---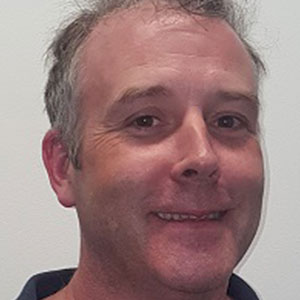 Matt Farmer
Program Lead - Products and Market Engagement,
National Schools Interoperability Program (NSIP)

Matt Farmer has spent over 25 years solving wicked problems through the application of information technology. As NSIP Program Lead, Matt is a strategist, architect, designer, developer and policy maker; often all before lunchtime.

Making information relevant, helpful, powerful and safe across the education sector is the focus of his work, and the work of the whole NSIP team.

Education's desire to harness data in improving outcomes poses some of the greatest systemic technical challenges there can be, and playing a part in solving those challenges is what continues to motivate Matt and all of the NSIP crew.
​
---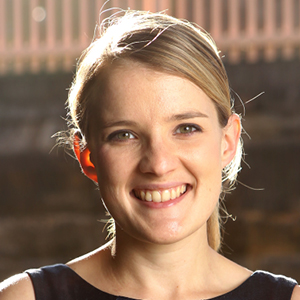 Felicity Furey
President,
Power of Engineering

Engineer by profession, self-taught entrepreneur, working to change the world through engineering, mathematics, diversity and creativity.

Passionate about unleashing diversity and creativity in engineering, Felicity co-founded not-for-profit organisation Power of Engineering in 2012. Since then, the organisation has inspired over 4,200 female and regional high school students across Australia about creative and diverse engineering careers. 90% of participants of the program would consider a career in engineering. They found that when students were participating in workshops with real world examples and connection to students own life their perceptions were shifted about engineering.

Felicity wanted to scale this impact and founded Machinam along with Dr Jillian Kenny and Claire Bennett. Machinam aims to increase engagement and take the fear out of mathematics. Machinam works with innovative organisations like Qantas, Telstra, Boeing and Bianca Spender to capture the mathematics used in everyday life and careers, and bring this into the classroom.

This work, along with her professional career saw Felicity named as the Financial Review BOSS magazine's Young Executive of 2016 and as one of Australia's '100 Women of influence' in 2012.

Felicity's nine year corporate career includes working as a Senior Project Manager at innovative engineering consultancy Arup, management consulting at fortune 500 company AECOM and delivering multi-million dollar transport infrastructure projects for local communities with Brisbane City Council. Felicity graduated from a Bachelor of Civil Engineering from QUT in 2007.
​
Book your team to attend today REGISTER