Thursday 23rd March - Friday 24th March 2017
About
One of five parallel conferences running at the National FutureSchools Expo. A practical conference designed for coalface educators wanting to integrate emerging technologies into their classroom (including coding, robotics, drones, 3D printing, wearables, augmented reality, gaming and other disruptive technologies), and ICT managers wanting to support these technologies. ClassTECH encompasses ICT across the curriculum, STEM, and the new Australian Curriculum - Design Technologies. ClassTECH will help you harness the potential of your existing classroom technologies, embrace new technologies, and understand how to prepare your students for what's coming…
Why?
Classrooms are awash with unprecedented amounts of technology…..and more's on the way. Early adopters are already finding classroom applications for emerging tech such as 3D printers, laser cutters, drones, robotics, games-based learning platforms wearable technologies and augmented reality.

How can we leverage technology to enrich and deepen learning experiences, all the while meeting curriculum outcomes, keeping school communities safe and productive, and without blowing the budget?

Australia's Chief Scientist says we need more STEM skills. The Makers' movement is becoming mainstream. And children, parents and teachers are tinkering, experimenting and exploring

Are you ready for a ClassTECH revolution?
Who Should Attend?
Year 3-12 educators curious about emerging technologies
Principals / Deputies / Assistant Principals
Curriculum Leaders and Head Teachers of STEM including Technology, Maths and Science
IT and Network Managers and eLearning coordinators wanting to support, leverage and optimise ClassTECH usage in their schools
Why Attend?
Discover how to get the most out of the technology you already own
Understand where emerging technologies including Computer Assisted Learning (CAL), Computer Aided Design and Manufacture (CAD/CAM) such as 3D printing, laser cutting and CNC routing, virtual reality, augmented reality, and drones are lifting teaching and learning in different subject areas
Identify the best available tools and resources that are easy to use
Learn how to plan and design everyday classroom activities through hands-on workshops
Discuss your ideas with teachers from other schools who are already implementing these technologies in the classroom
Applications include HASS (Humanities, Arts and Social Sciences), CAPA (Creative and Performing Arts), PDHPE (Health, fitness and wellbeing) and STEM (Science, Technology, Engineering and Maths)


Plenary and ClassTECH Speakers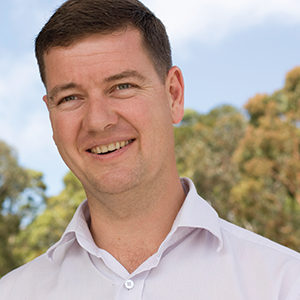 Chris Woldhuis
Student Opportunities
Northern Beaches Christian School
ICTENSW Educator of the Year 2016